Day 01. Delhi (Arrival)
Fly from your country to Delhi – The Political and Cultural Capital of Incredible India. Upon arrival you will be met at the airport and transferred to your hotel. Our airport representative or your leader will be waiting for you in the arrival hall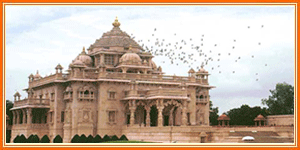 located after passing out of the customs area and beyond the airport travel desks and exchange counters. Look out for the Peregrine signboard. The drive from the airport to the hotel is around 45 minutes. Most flights arrive in Delhi in the late evening so the rest of the day is at leisure. If you have arrived early your leader will brief you with sightseeing options.

Day 02. Old & New Delhi
After breakfast in the morning at the hotel leave for full day sightseeing of Old and New Delhi . Drive into the heart of India's Capital to explore Old Delhi visiting the famous Jamia Mazjid, walk through the Chandini Chowk and India's oldest and busiest market, Sish Ganj gurudwara, Enjoy rickshaw ride in narrow alleys of old Delhi through Kinari Bazaar and the 400 years old Chandni Chowk, Red Fort, stop for photos at the colorful market before finishing the Victorian Cannaught Place – One of the most prominent architectural remnants of British Rule. Later visit Birla Temple, Lotus Temple, Akshardham Temple, Humanyu's Tomb, Crematory of Mahatma Gandhi, Parliament House, Presidential House, India Gate, Government buildings & Qutab Minar and other countless monuments. In the evening you will have time for shopping activities.
Return to the Hotel for overnight stay.

Day 03. New Delhi – Pangot / Nainitaal ( 290 Km, 6.5 hours )
After breakfast in the morning at the hotel check out and drive to Pangot near Nainital. The journey takes you on one of the world's more spectacular mountain roads as we climb up into the Kumaon Hills on our way to this delightful "lake city" - Nainital. Arrive and check into the hotel. Later in the day after change, wash and rest go for a birding with a guide / naturalist. One can stop along the way to look for birds that may include blue whistling thrush, red-billed blue magpie, blue-capped redstart, rusty-tailed flycatcher, grey-backed shrike, yellow-breasted green finch etc.
Later in the evening enjoy the boat ride on the Lake in Nainital. Overnight stay is at the hotel.

Day 04. Nainital – Corbett National park ( 2 hrs)
After early morning breakfast at the hotel go for a birding tour to Birding at Pangot, Baggar, Timla Pani, Cheena Peak & Nainital. One can see slaty-headed & red-breasted parakeet, grey bushchat, long-tailed & grey-backed shrike, common kestrel, besra, chestnut-bellied rock thrush etc. Streaked laughing thrush is a common garden bird here. Later in the day return to the hotel to check out and drive to CORBETT Tiger Reserve- the National Park is known for its numerous wild animals and most importantly the Tiger. Arrive and check into your Jungle Resort. Evening is free for leisure activities in the jungle resort. Enjoy the dinner over bonfire and traditional folk dance and musical show in the deep forests.
Overnight stay is at the jungle resort.

Day 05 Corbett – Unchagaon (200 Kms – 5 hrs)
After breakfast in the morning; drive into deep forests for Jeep safari in the National park to watch different varieties of animals especially The Tiger. You can also watch here leopard, panther, spotted deer, antelopes & many varieties of birds. Return to Hotel late in the afternoon for Lunch. Later in the day go for Elephant Safari deep into the jungles. After returning from Elephant safari check out of the jungle resort and drive to Unchagaon – the countryside of North India . Arrive and check into the hotel – Fort Unchagaon . Later in the day after change, wash and rest walk through the Village Haat Bazaar and lush green village farms. Enjoy Horse Riding through the countryside and return to the hotel for dinner and overnight stay.

Day 06 Unchagaon – Agra (180 Kms – 4 hrs)
After early morning breakfast at the hotel go into the nearby jungles and villages for a birding tour. The habitat offers species such as white-crested laughingthrush, rufous-gorgeted flycatcher, red-billed leothrix, Siberian rubythroat, rock bunting etc. This scattered and deliberately undeveloped area is one of the most pleasant destinations. Look for rufous-chinned & white crested laughing thrush, rufous-breasted accentor, greater yellow-naped flameback, speckled piculet etc..
Return to the hotel, check out and drive to Agra . Arrive in the city of Love and commitment. Check into the hotel. Evening is for leisure activities.
Overnight stay is at the hotel.

Day 07. Agra – Fatehpur Sikri – Bharatpur (75 Kms 02 hrs)
In the morning after breakfast; go for a half day tour of Agra visit one of the wonders of the world, Taj Mahal (monument of love), built by 5th great Mughal Emperor Shahi Jahan in the memory as mausoleum of his beloved queen Anjuman Bano Begum ( with love emperor called her Mumtaz ). After her death in 1627 AD, in her memory emperor started to built Taj Mahal ( Taj means crown & Mahal means Palace, so it is Crown Palace ) from 1631 to 1653 AD with 22000 labors working since sun rise to sun set in 22 years. It is the romantic origin of Taj as much as its architectural splendor that has led to its fame worldwide. Actually an integrated complex of many structures The Taj Mahal is considered the finest example of Mughal architecture, itself a combination of Islamic, Hindu, Persian and Turkish elements. Built in pure white marble which was transported from Makrana in Rajasthan by the help of animals Taj Mahal is one of the man made wonder's of the world. Later in the day visit Agra Fort which was built by three emperors, Akbar & Jahangir in red sand stone & Shahi Jahan in white marble. The Fort is 2.5 Km long and during Mughal rule 1/3rd of the Fort was occupied by the army. When British ruled India , they repeated same tradition and now traditionally Indian army has occupied the same. Afterwards visit Itma-ud-ullha the baby Taj.
Return back to the hotel to check out and drive to for Bharatpur National Park . Enroute visit one of the most important places of Mughal Era – The Fatehpur Sikri – the abandoned Mughal Kingdom , founded by Akbar in 1569 AD as a ceremonial capital. But unfortunately this magnificent city was abandoned due to scarcity of drinking water and Akbar went back to Agra . Walk the aisles of the Jama Masjid mosque, entered by way of the impressive Victory Gate, and lose yourself in the throngs of pilgrims at the tomb of the Sufi saint Salim Chisti, his white marble-encased tomb enclosed within the Jama mosque's central courtyard. Considered the crowning architectural legacy of Akbar (who also built the Red Fort) and still almost perfectly preserved, today the site is protected as a UNESCO World Heritage site.
Arrive and check into the hotel. Later in the day after change and wash visit the globally known Bird Sanctuary – The Bharatpur National Park. Many of the extinct and precious species of internationally acclaimed birds are found in this park, it is one of the integral parts of any tour program to India related to flora and fauna. You can go into the park on a bicycle or by foot. Evening is free for leisure activities in and around your hotel. Overnight stay is at the hotel.


Day 08 Bharatpur Bird Watching – Ranthambore (210 kms – 5 hrs)
Early in the morning go into the forest sanctuary to watch various types of birds amidst the serene jungles of Bharatpur. The major attractions that can be found here are the numerous migratory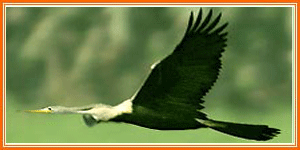 birds, who come from as far away as Siberia and Central Asia and spend their winters in Bharatpur, before returning to their breeding grounds. Migratory birds at Bharatpur bird sanctuary include, several species of Cranes, Pelicans, Geese, Ducks, Eagles, Hawks, Shanks, Stints, Wagtails, Warblers, Wheatears, Flycatchers, Buntings, Larks and Pipits, etc. Return to the hotel for breakfast. Check out and drive to Ranthambore Tiger Reserve – the tiger sanctuary is known for the place where you can catch the tiger by its tail. Arrive and check into your Jungle Resort. Evening is free for leisure activities in and around the jungle resort. Enjoy the dinner over bonfire and traditional folk dance and musical show in the deep forests.
Overnight stay is at the jungle resort.

Day 09. Ranthambore
After breakfast in the morning; drive into deep forests for Jungle Jeep Safari in Ranthambore Tiger Reserve to watch different varieties of animals especially The Tiger. You can also watch here leopard, panther, spotted deer, antelopes & many varieties of birds. Return to Hotel late in the afternoon for Lunch; and go for the Canter Safari deep inside the jungles. Enjoy the flora and fauna along with numerous birds' habitants of this tiger reserve. After return to the hotel you can take up some adventurous activities or visit Ranthambore Fort. Evening you can watch some flora and fauna in the midst of the Aravalli Mountain ranges. After dinner at the resort you can go of to sleep.

Day 10. Ranthambore – Jaipur (160 Kms – 3 hrs)
Early in the morning after breakfast at the resort check out and drive to Jaipur. This historic city was founded by Maharaja Swai Jai Singh in 1727 AD after shifting his capital from Amber valley to newly formed and planned city of its time after consulting so many maps of the world and finally organized own religious map Shilpa Shastra with the help of a young Bengali architect Vidyadhar Batacharya. Maharaja Swai Jai Singh was a builder, astronomer, astrologer, soldier, and philosopher. Presently, Jaipur is the capital of Rajasthan & is world famous as the Pink City . Wide-avenued Jaipur is one of the most important heritage cities in India , and home to India 's second most visited site. Arrive and your first Stop will be at Amber Fort where from Elephants will carry you to the famous Amber Fort, the elephant ride gives you the experience and impression of how Maharajas & royal family members were using the services of elephants. Visit the Amber Fort. Later drive ahead and check into your hotel. Evening is for your leisure activities.
Overnight stay is at Hotel.

Day 11. Jaipur
After breakfast in the morning at the hotel go for a full day sightseeing of the beautiful historic Pink City . You will visit the marvelous City Palace – the current generation of the Maharajas (King) still live here, Museum, Astrological Observatory, Hawa Mahal (wind palace) where from royal ladies were watching daily processions and daily life. Constructed of red and pink sandstone highlighted with white lime, the five-storied facade is peppered with 953 small windows. The breeze (hawa) that comes through the windows keeps it cool even in hot months, and gives the palace its name. Evening is for shopping in the busy streets and some excellent souvenir shops. Return to the hotel for overnight stay.

Day 12. Jaipur – Sultanpur Bird Sanctuary - Delhi (280 kms 6 hrs)
After early morning breakfast at the hotel check out and drive to Delhi . Enroute a diversion will take you to the Sultanpur Bird Sanctuary. Sultanpur Bird Sanctuary was a haunt of our very own birdman Late Dr. Salim Ali: And, innumerable bird watchers who come in to observe bird antics. Sultanpur is essentially a bird watching place with few trees obscuring the visitor's view of the lake. The birds can be easily spotted wading, swimming or flying. All this is possible, because the visitors are not allowed to paddle around in boats in this water bird sanctuary, thus allowing the birds to continue with their activities without human interference. One can very easily spot grey pelicans, cormorants, grey and pond herons, egrets, painted storks who tend to congregate and preen. The black-necked storks, white ibis, spoonbills, etc can also be spotted.
Continue your drive to Delhi . Arrive Delhi , depending upon your flight timings you will have time to explore the city and local markets. Later in the day depending upon your onwards tour program transfer to the international airport to board connecting flight and fly back to your country with the everlasting memories of the magnificent glimpses of Incredible India.