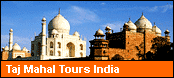 Agra Taj Mahal Tourism
When ever you remember your best trip which last in your memories for ever, you will remember great monumental heritage symbol of love Incredible Taj Mahal trip.

Must visit In Agra Taj Mahal Trip
- Dome shape of the main buliding & marble which is used.
- Garden around the Taj Mahal.
- Architetural & carving on the wall & Pillar.
- Apart from Taj Mahal take excursion to nearby wildlife reserve Ranthambore, Bandhavgarh, Bharatpur bird sanctuary for tiger & bird viewing along with some photgraphy.
- Enjoy cultural, heritage tours to delhi agra jaipur
- Visit ancient erotic temple in Khajuraho & ajanta ellora caves.
- After all that hectic tours relax at beaches of Goa.
- Also explore God's own country, known green paradise Kerala.
Imagine the entire structure being hand built, just over 300 years ago without the help of modern technology! Amazing.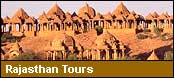 Rajasthan Tourism
Rajasthan gives you a taste of cultural, wildlife, fair & festivals, palaces, havelis, luxury trains and rural living etc.

Must Experience In Rajasthan Trip
- Discover the mazelike, Golden Jaisalmer fort, rising from the desert.
- Relax in Udaipur, with its ultimate palaces and romantic lakes.
- Check out the Camels, colour and mayhem at the Pushkar Camel Fair.
- Lose yourself in the blue city of Jodhpur, under the shadow of mighty Mehrangarh.
- Marvel at the carving of the Jain Dilwara and Ranakpur temple complexes.
- Search for wild animals & migrated birds at Ranthambore, Sariska & Bharatpur.
- Explore the bizare and ornately frescoed havelis ( Mansions ) of the Shekhawati region.
- Elephant ride during approch to Amber fort in Jaipur.
- Feel like Maharaja during your Rajasthan trip in luxury Palace On Wheels & royal rajasthan on wheels trains
- Experience Camel Safari in great thar desert in jaisalmer, jodhpur in rajasthan.

Wildlife Trip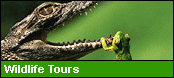 Offers wildlife vacations trip to India to explore famous wildlife and tiger reserves along with bird sanctuaries and even you can enjoy photgraphy of royal bengal tiger in jungle safari.


Taj Mahal Tours India
»» Built on the banks of river Yamuna Taj Mahal is the finest example of Mughal architecture. Taj Mahal, the epitome of love, is one of the new seven wonder of the world. This magnificent structure of pure white marble is the symbol of eternal love between Emperor Shahjahan and his beloved queen Mumtaz Mahal.
»» It took almost twenty two years for 20,000 workers to build this grand monument. Its beauty lies in the magnificent and the finest carvings done on its walls and its dome. One cann't miss its spectacular view on the full moon night.
»» When visiting India, one cann't afford to miss his visit to Beautiful The Taj Mahal where the bodies of Shahjahan and Mumtaz Mahal rest in peace.
»» Doesn't matter how many times you visit Great wonder of world The Taj Mahal In Agra at every visit it looks NEW and amazing.
»» Best time to visit Taj Mahal in during the sunrise or at sunset at that time beauty of Great Taj Mahal increases and looks totally maginficant and beyond imaginations.
»» Taj Mahal remain open for tourist / visitors from 6 am -7 pm everyday except Friday.

---
»» Taj Mahal Tour Package ( 6 Days )
Agra Taj mahal is the main highlight of this 6 days taj mahal tours itinerary. Apart from Taj mahal one can visit other tourist attractions of agra as well. This tour is mainly cultural and heritage sightseeing dominating ....
---
»» Delhi Agra Jaipur Tours ( 5 Days )
After landing in India most of the Inbound tourist want to explore first circuit that is known as delhi agra jaipur golden triangle which is full of cultural and heritage sightseeing attractions ....

---
»» Delhi Ranthambore Agra Taj Mahal Tours ( 8 Days )
cultural delhi agra ( Taj Mahal ) jaipur golden triangle and ranthambore wildlife & tiger reserves tours packages itinerary start from delhi has enough charm and excitment among the inbound tourist to visit the cultural and heritage sightseeing of north india golden triangle...

---
»» Golden Triangle Of India ( 6 Days )
6 Days Golden Triangle Of India start from Delhi. It is the most preferable tour itinerary among the inbound tourist. After your first visit you would like to come back again and...

---
»» Taj Mahal With Goa Beaches Tours ( 15 Days )
Agra Taj Mahal & Goa Beaches Tours is one of better package tour itinerary for honeymooner's where one can be amazed by the beauty of Wonder of world - Agra Taj Mahal....

---
»» Delhi Agra Jaipur With Udaipur Tours ( 8 Days )
8 days of total fun in golden triangle & udaipur holidays. Tours start from capital city of India - delhi and followed most demanding the Taj mahal agra visit and thene to colourful jaipur - capital of rajasthan ( state known for great Rajputana warrior history ) and thene to another fascinating destinations of rajatshan - ufaipur famous for palaces, villas, lakes and cultural activities.

---
»» Agra Taj Mahal Tours ( 1 Days )
Agra Taj Mahal Vacation Holiday Trip

About Taj Mahal
Getting complete details of the Agra Taj mahal known as monument of eternal love along with best time to visit agra taj mahal and timing, photogallery and famous Taj mahotsava etc.
North Indian Golden Triangle
- For centuries, the attractions of Delhi Agra and Jaipur have been the gateway to explore and know the spirit of India . The combinations of 3 cities presents the potpourri of cultural and heritage India and has always beckoned travelers from all around the world to this Golden Triangle tour. This is by far the most comprehensive, well connected, safe and is one of the most visited and best - loved tours of India which has fascinated the world with India 's mystical culture and civilization.
These 3 most tourist attracted cities are almost equidistance from each other and georaphically form triangle that's why called "Golden Triangle".
- Begin the travel of discovering India with The Golden triangle Tour embraces the essences of India - Delhi, the zenith of art and an enshrined romance –The Taj Mahal in Agra is one of the seven wonders of the world, and the exuberant, colorful, rich and royal retreats of the Pink City called – Jaipur.
Wildlife Tour Packages In India
- The 2nd largest wildlife base in world Indian jungles are home to fierce man eating tigers, elusive and endangered Asiatic lions, mysterious species of reptiles and birds and over 500 species of mammals and 30,000 species of insects and the majestic Elephants. India is a teeming hotbed of fascinating flora and fauna that is dazzling in its splendid variety and astounding numbers. A wildlife safari through its deep jungles is about as close as you will get to a one-horned rhinoceros, a lumbering herd of elephants, or an unforgettable night camp in the pure beauty of untamed wilderness.
- Feel the excitement of seeing a majestic tiger prowling in a jungle, or elephants and rhinos trampling their way through the tall grass of a National Park in India. See amazing wild animals. Spot wild creatures and explore nature tracts inhabited by rare & migrated birds. Come face to face with a sloth bear or a wild hyena; feel the thrill of photographing a wild lion on the prowl and experience an Indian jungle safari. Come with us to enjoy unforgettable adventure tours and nature tours to India. A land of natural beauty & rich in flora & fauna and wonder with exciting tours at the Tiger Land.

---
»» Indian Wildlife Tours ( 17 Days )
Well planned indian wildlife tour packages start from Delhi and followed by wildlife reserves places to enjoy the wildlife safari and tiger trails in famous national parks of north india including ranthambore, bandhavgarh, kanha - all these tiger reserves has dense populations of Tigers along with other wild species....

---
»» North India Wildlife Tours ( 18 Days )
North India is very well diversed according to topogrpahy and geography. One of the main tourist attraction in North india is its wildlife. It has lots of famous wildlife reserves / parks and sanctuaries.

---
»» Tiger Tours In India ( 13 Days )
Tiger Safari Tours to Indian wildlife parks and sanctauries start from Delhi and visit the Bandhavgarh & Ranthambore tiger reserves where chances are very high to see the tiger ...
Rajasthan Tour Packages
Colourful and Vibrant state of India - Rajasthan is full of enjoyment and surely your holidays will become lifetime memorable here when you will see majestic forts, royal palaces, painted havelis, wild animal in national park and bird sanctuary of rajasthan along with famous fair and festivals of rajasthan like pushkar fair, desert fair in jaisalmer. Get in touch with rural / village / tribal tourism of rajasthan along with totally different expereince during elephant ride in amber fort and camel safari in desert of rajasthan. Even one can enjoy luxury trains tours of rajasthan and royal heritage hotel stay in Rajasthan.
In this section of Rajasthan tour packages itinerary we have add some extension to explore other tourist places worth seeing during rajasthan visit.

---
»» Cultural Rajasthan Tours ( 18 Days )
Tour Itinerary gives you true glimpses of Incredible Rajasthan and its cultural tourist places. Each cultural destinations offers something exclusive to visitor to see -

---
»» Pushkar Fair Tours ( 11 Days )
India is a land of fair and festivals. One of such world famous fair is held in Pushkar Rajasthan. This fair is much awaited by the inbound tourist, who always enjoy....

---
»» Heritage Rajasthan Tours ( 21 Days )
Rajasthan is hub of Cultural & Heritage themes. There are lots of heritage attractions in rajasthan and specially Rajasthan ....
---
»» Rajasthan Honeymoon Tours ( 13 Days )
In North india, Rajasthan has prominent tourist destinations to enjoy your honeymoon tours. Make your honeymoon memorable by visiting various cities of Rajasthan....

North Indian Tourism Guide

North India Tourist Attractions
fascinating travel tourism destinations in northern region of India to explore history, monuments, culture, heritage and life style of the city / villages of these most preffered tourist places.

---
North India Pilgrimage Attractions
Visit these famous pilgrimage tourist places in North India each destination has its own importance in his religions
---
North India Hill Stations
North India is marked with a no. of hill stations. Loacted on the lush green mountain these hill stations fascinate the tourist with their breath taking view of snow covered peaks, greenery and exotic flaura and fauna. Besides these various adventurous activities like trekking, river rafting, camping etc. can also be enjoyed by the visitors.
---
Rajasthan Forts & Palaces
Rajasthan is dotted with various forts and palaces. Almost all the major tourist destinations in Rajasthan have forts and palaces as an integral part of their landscape. Perhaps no other state in India has forts and palaces that match the forts and palaces of Rajasthan in grandeur and scale. These forts and palaces reflect the rich Indian cultural heritage.
Despite built hundreds of years ago, these monuments have not lost their charm